Remote Learning
If you or your child are ill you are not expected to complete work - rest and get well.
In the event of your child being unable to attend school because of covid-19 the following will apply: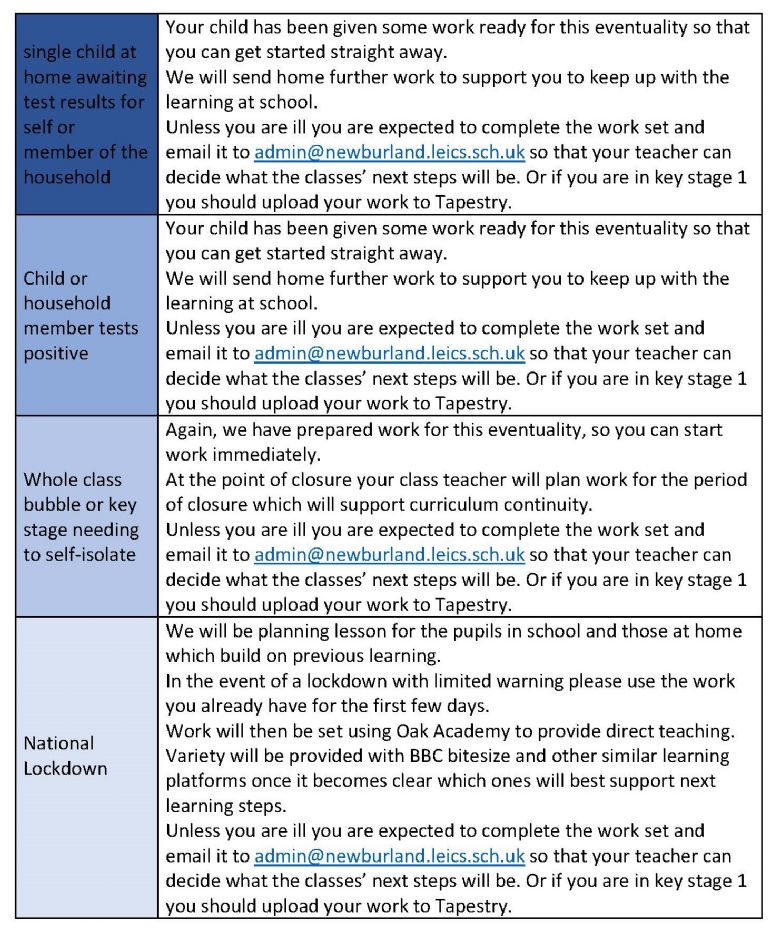 You will find further more specific information on individual class pages about remote learning.
To support pupils and parents we use Tapestry in Key Stage 1 (Years Reception to 2) and Microsoft Teams in Key Stage 2 (Years 3 to 6).
For further information and support please see the downloads below.
Tapestry Links: -
Microsoft Team Links: -