Writing, Handwriting And Spelling
Together We Make Learning A Memorable, Unmissable Adventure
handwriting
It is really important that children learn to write letters correctly so that they can develop a fluent writing style and begin to join.
Use these resources to help at home.
Spelling
Content is being updated following review.
We want our pupils to see themselves as writers and story tellers.
The journey starts in class 1 where learners tell stories in imaginative play. We encourage our youngest writers to consider:
Who
Where
Where next
Why
What goes wrong
Who helps
Where last
Feelings
When creating a story. We ask..... 'What if......?'
Through units of work and play, they learn to write instructions, labels and information texts.
In class 2 the journey continues and a variety of sentence structures are taught to help our young writers to consider the needs of the reader, to make writing more engaging and to add suspense.
In class 3 and 4 the journey continues narratives are more detailed, include a variety of sentence structures and wider range of descriptive vocabulary. Learners think about the impact of word and sentence choices on the reader. Text organisation is considered and learners start to select for themselves, the most appropriate genre for their writing.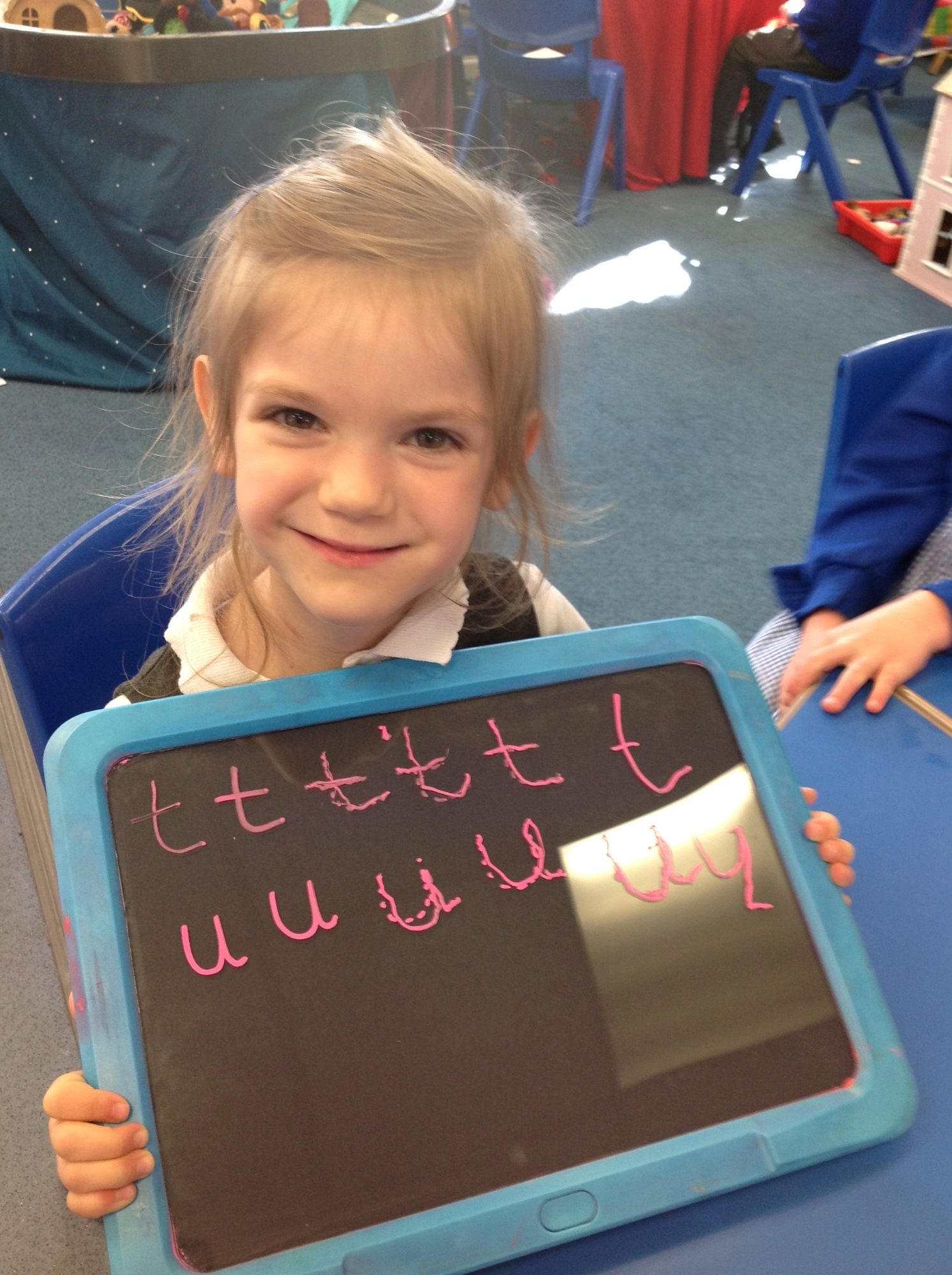 Practising letter formation in reception.