OCEAN POLLUTION ASSEMBLY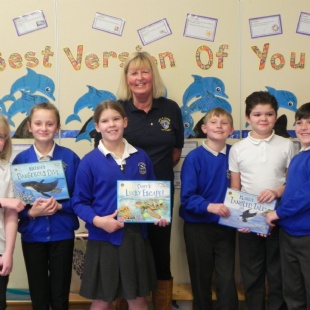 As a school, we are committed to supporting the environment and are working towards becoming plastic free. We were lucky enough to welcome Lynda Allen from Ashby Lions to our school for an assembly, where she shared her experience of supporting the environment and how waste materials are having a huge impact on ocean wildlife. Ashby Lions very kindly donated three wonderful books by author Ellie Jackson. The aim of her books is to help educate children about the impact of plastics on ocean ecosystems.
We recently also had a visit by Lily Walker from North West Leicestershire District Council about the importance of recycling.
Watch this space for more details of Newton Burgoland's commitment to the environment and future Eco Team in the coming months!