Class 1 - EYFS /Year 1
Welcome to Class 1
Welcome to Class one
Class one is a fun and exciting place to be! It is made up of reception and year one children who work within the foundation stage and key stage one curriculums. The adults working full time in Class 1 are Mrs Lupion and Miss Topliss.
We visit our nurseries and pre-schools and use their assessments to ensure that we are building on what the children already know. We have a focus on the prime areas of the EYFS, including language development, as this is a key indicator for later learning success. To aid this language development we provide a range of exciting experiences for all of the children including: forest schools, faith visits, trips to places such as the zoo and Tamworth castle. We also have workshops in school from the library services and other visitors to ensure that the children have first hand experiences in a broad range of subjects.
In class one we are curious and love to learn new things. We enjoy everything that we do together and every day is different. Our curriculum is planned around the children's interests and new inspiring themes each half-term. We make the most of all opportunities to play and learn together in our beautiful classroom and exciting outdoor areas. We love to see the children grow and learn as they take their first steps on their journey through school.
YEAR A CURRICULUM MAP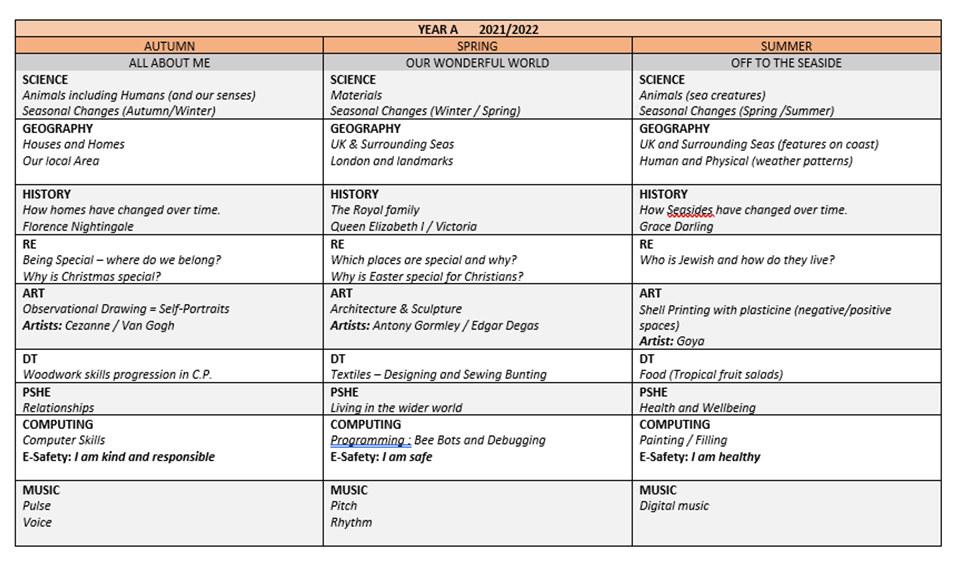 See PDF version below in attachments for the academic year 2021-2022
year b curriculum map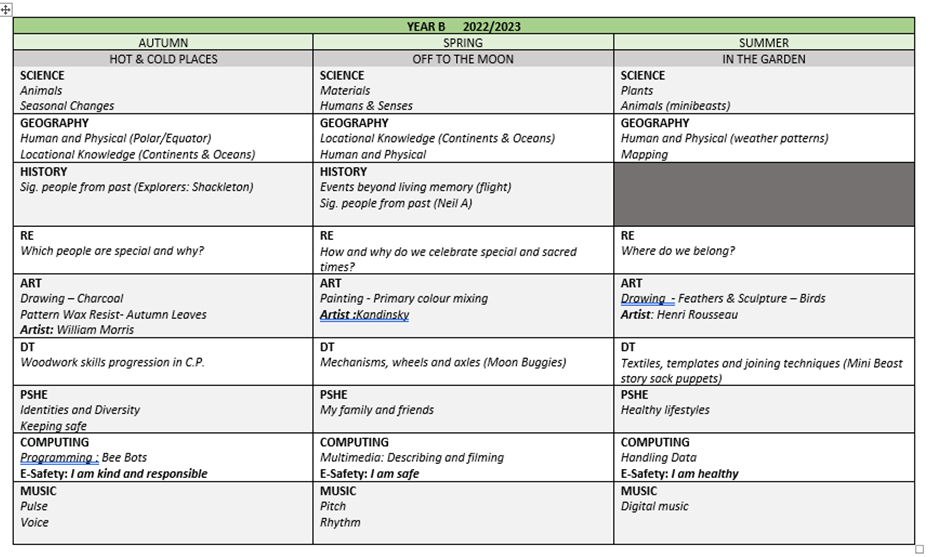 See PDF version below in attachments for academic year 2022-2023
maths progression
YEAR 1 MATHS PROGRESSION
RECEPTION MATHS PROGRESSION