Learning at Home 2020
School Closure-Learning At home
Autumn 2020
Information regarding learning at home in the event of your child self-isolating (but well enough to work at home) or in the event of a key stage or whole school closure due to Covid-19 has been sent out by email.
6/07
Here is your final week's work before the summer holiday. The learning packs have been uploaded below. Enjoy your last week of learning before the summer!
Guided Reading
The guided reading tasks have been sent out by email to you.
Art/History
Produce a piece of artwork of your choice using any materials you would like, based on an aspect of history that you have studied whilst in Class 3. If you are in year 4, you can therefore choose something related to the Romans/WWII or the Egyptians/Maya that were studied this year. Examples - a Roman mosaic, a Maya mask, a watercolour of an Egyptian god, a pencil portrait of a WW II soldier.
I would absolutely love to see photos of this, so please share them with my by emailing them to admin@newburland.leics.sch.uk.
Computing and Internet Safety
Online activities to do with your child, based on Internet Safety. There are activities here for age 5-7 and here for age 8-10. Choose whichever you think will be most appropriate for your child after you have viewed the materials.
15/06
Here are the learning suggestions for the next 2-3 weeks. The learning packs linked to the lessons on BBC Bitesize continue to be uploaded below for each year group, for you to complete. These provide tasks relating to maths and English, covering the Year 3 and 4 curriculum. There are also further suggestions for learning below. All resources in bold are uploaded at the bottom of this class page.
English: Writing
Your tasks are to write a rap or a poem, a newspaper report and a diary entry relating to the 'Funetics' pack detailed in the PE section.
English: Guided Reading
The guided reading task is in the Oddizzi Global Knowledge geography pack.
In addition, there is a Reading Response sheet to complete. It is similar to a book review. Please complete this for any book of your choice. You can also choose to draw and write about the book in your own way, using the titles from the sheet as inspiration.
There is also an exciting opportunity to read J.K Rowling's The Ickabog here and design illustrations for the book, entering them into a competition if you'd like to!
Finally, see the information on the school's main 'Learning from Home' page about the Summer Reading Challenge and how you can get involved.
Maths
Continue with your work on area, perimeter, measures and money here.
There are also lessons on parallel and perpendicular lines for anyone needing to revise them here as well as lessons on shape and multiplying and dividing by 10 and 100. Further work on shape can then be found here. You could also search for lessons relating to any of that content on BBC Bitesize.
Science
Continue with the 2 further lessons on plants here. Use Explorify to access some fun activities about plants.
Complete the 'A-Z of Nature' around your garden, or on a local walk with your parent/carer.
Geography
Complete the Oddizzi pack - Global Knowledge. The user name and password that you need in order to access the Oddizzi website have been emailed out to you.
Computing
The task focuses on Technology in our Community. You will also need to download the Online Safety building habits KS2 to complete the task.
RE
Learn about Christianity in these online lessons from Oak National Academy here.
PE – 'Funetics' Cross Curricular Pack
There are lots of PE activities related to Athletics in the Athletics Home Learning Pack. You will also find activities here that relate to your English writing tasks for the next 2 to 3 weeks. Finally, there are plenty of tasks here linked to science, maths, history and art. The writing, history and art tasks are particularly relevant to our class curriculum coverage.
18/5
Here are some suggestions for learning for the next 2 to 3 weeks. There is also further guidance here relating to which lessons online (on BBC Bitesize and Oak National Academy) link specifically to what you would be learning at school in our class at the moment.
I have uploaded the Learning Packs linked to BBC Bitesize as usual for you. Regarding the other Guided Reading, English and Maths lessons on both websites, please feel free to access any of those as well– they are all linked to our coverage in lower key stage 2. There are also general lessons on BBC Bitesize that you will continue to find beneficial (Design and Technology and RE for example)
Please note that although the websites may state the activity is for year 3 OR year 4 (Oak National Academy and BBC Bitesize), the content is suitable for BOTH year 3 and 4 to access. Always check with an adult if you are using the internet.
English: Punctuation, Grammar and Spelling
Focus in particular on learning about apostrophes for possession and omission. There are lessons relating to this on BBC Bitesize - in both the Year 3 and 4 sections – they are the same.
There is also a useful activities on the homophones 'their, there and they're' here you could all complete. The rest of the BBC Bitesize lessons on English are also what we would be learning about now. Continue to learn the spellings for this term that are on the website.
English: Comprehension and Writing Activities
Have a go at any of the year 3 or 4 writing reading comprehension and writing lessons on Oak National Academy or BBC Bitesize.
English: Guided Reading
Year 4, I have sent you guided read questions relating to 'The Butterfly Lion' as you took this home as a reading book.
I have also sent a guided read linked to geography about North America. Both year 3 and 4 can choose to complete this.
Maths
This term we would be focusing in particular on area, perimeter, measures and money in maths. You can find lessons linked to these on Oak National Academy here or there are also daily lessons available on these units BBC Bitesize here if you choose to do these instead (search in both the year 3 and the year 4 content).
Last year we were very excited when Gareth Metcalfe visited and worked with us. He has some free home learning lessons which you can find here.
http://www.iseemaths.com/home-lessons/
Please also do continue to practise the times tables that you need to focus on. Remember that Year 4 need to know ALL of the times tables by the end of Year 4.
Science – Digestive System
Find out about the digestive system in humans. Draw and label a diagram showing the parts of the digestive system and explain the different functions of each part underneath.
Science - Plants
Identify and describe the functions of different parts of flowering plants: roots, stem/trunk, leaves and flowers and draw and label some in your book.
There are also 4 lessons on Year 3 Oak National Academy relating to Plants here. Finally, there is a science lesson available (in both Year 3 and 4 content) on Plants on BBC Bitesize to access.
Geography
On BBC Bitesize, there are also useful videos in year 3 and 4 content, relating to 'Contours, Keys and Symbols' as well as to 'Latitude and Longitude' that we would be learning about.
Art – Plants/Flowers
Sketch a variety of different flowers or plants either in your garden or from pictures. Can you choose the one you think you drew most accurately and then reproduce it with any art materials you have available? (Oil pastels, pastels, paint, watercolour, crayons, pencil, collage)
RE and PSHCE
Think about gratitude. What do you have in your life that you truly value and in which ways are you lucky? Present your work in any way that you like (a mind maps with key words about gratitude - kindness, understanding, family, friends, the seasons, good health, warm clothes etc, or a rainbow with words or phrases on, maybe a comic strip etc) Here are some sentence starters you may want to use or think about.
The greatest treasure in my life is… I am lucky because…
Something that is worth more than any money is… Gratitude is….
Please email admin@newburland.leics.sch.uk with any work you would like to share with me. Take care and stay safe,
Mrs Elliott
W/C 4/5 Class 3 Home Learning and Guidance
Here is some further guidance and suggestions for home learning for the next 2 weeks.
General
Continue to complete any of the daily lessons on BBC Bitesize. They are available across most of the subjects, across the week. The Maths and English lessons are directly linked to the Learning Packs I have uploaded for you.
Maths
Complete any of the lessons on BBC Bitesize and the Week 3 and 4 Learning Packs uploaded below. There are separate ones for Year 3 and 4.
Continue to use Doodlemaths daily and practise your times tables.
English – Reading
There are Maya comprehensions for both year groups to complete and a further comprehension will be sent next week.
English - Grammar
Complete any of the lessons on BBC Bitesize and the Week 3 and 4 Learning Packs uploaded below. There are separate ones for Year 3 and 4.
Continue to use DoodleEnglish daily.
English – Writing
Task 1
Draw on your prior learning to write a diary entry from a character in a different historical period. If you are in Year 4, it could be a character from Pompeii during the eruption of Mt. Vesuvius, or a soldier in the Roman army after his first day or after a battle, or perhaps a child who had just been evacuated in WWII. It could be an Egyptian character living near the Nile, an Egyptian slave or maybe a farmer for example. You could write about the Maya, if you feel confident enough.
If you are in Year 3, please base your diary entry only on the time periods you have already studied (Egyptians or the Maya) Use any of the Egyptian examples above or your own Egyptian examples, or base your diary entry on the Maya, if you feel confident enough.
Tips for a writing a diary entry
Include date and Dear Diary to start
Summarise the piece in the first line (Today has been… What an unusual day! This day shall forever be….)
More informal style and written in the first person 'I'
Written in the past tense
Rhetorical questions to show character's thoughts
Describe that specific day's events – did it start as just another ordinary day? What were you doing? Weather? Where were you? What were others around you doing? Did you know it was going to happen? Was it a planned event or an unexpected one? What did then happen?
Use the senses to show feelings
Make some reference to the following days or events on prior days (How would the city…? It was impossible to imagine…Tomorrow, we would need to….Just a week ago)
Task 2
Watch the 10 minute challenge video by author Anna James on Authorfy for inspiration on writing about wandering into your favourite book. Then write a short piece about it.
Topic
Continue to complete any of the activities from the Free Choice Grid on the Maya from the pack I sent home.
Science
Research and present the Water Cycle. Use this Water Cycle BBC Bitesize video to start you off. You may choose to present it how you'd like – it could be a labelled diagram, an explanation text or even a day in the life of a water droplet. The choice is yours!
Design and Technology
Think about food around the world. How are dishes similar? How differently do people eat in different parts of the world? What is the most popular food dish, globally? Did this surprise you? Then research and present a food from Central America. You could present it as a poster, fact file, PowerPoint presentation or in whichever way you choose. Always make sure you research with an adult if using the internet.
Finally, choose any work remaining from your pack to complete, or from the further links on Class 3's Learning From Home page. There are links to French learning and to programming using 'Scratch' as well and many more!
History at home
reading At Home
Send us some comprehension questions to go with the books we sent home. We can then send them out to your friends.
Use the reading cards to help you.
Write about the book your are reading using these sentence stems
Although ( main character) was .................
Despite feeling ..............., ( character) .......
If ( main character) closed his/ her eyes very tightly he/ she could almost picture.......
Collect words and phrases from your reading and use them to write a story.
Try this APP.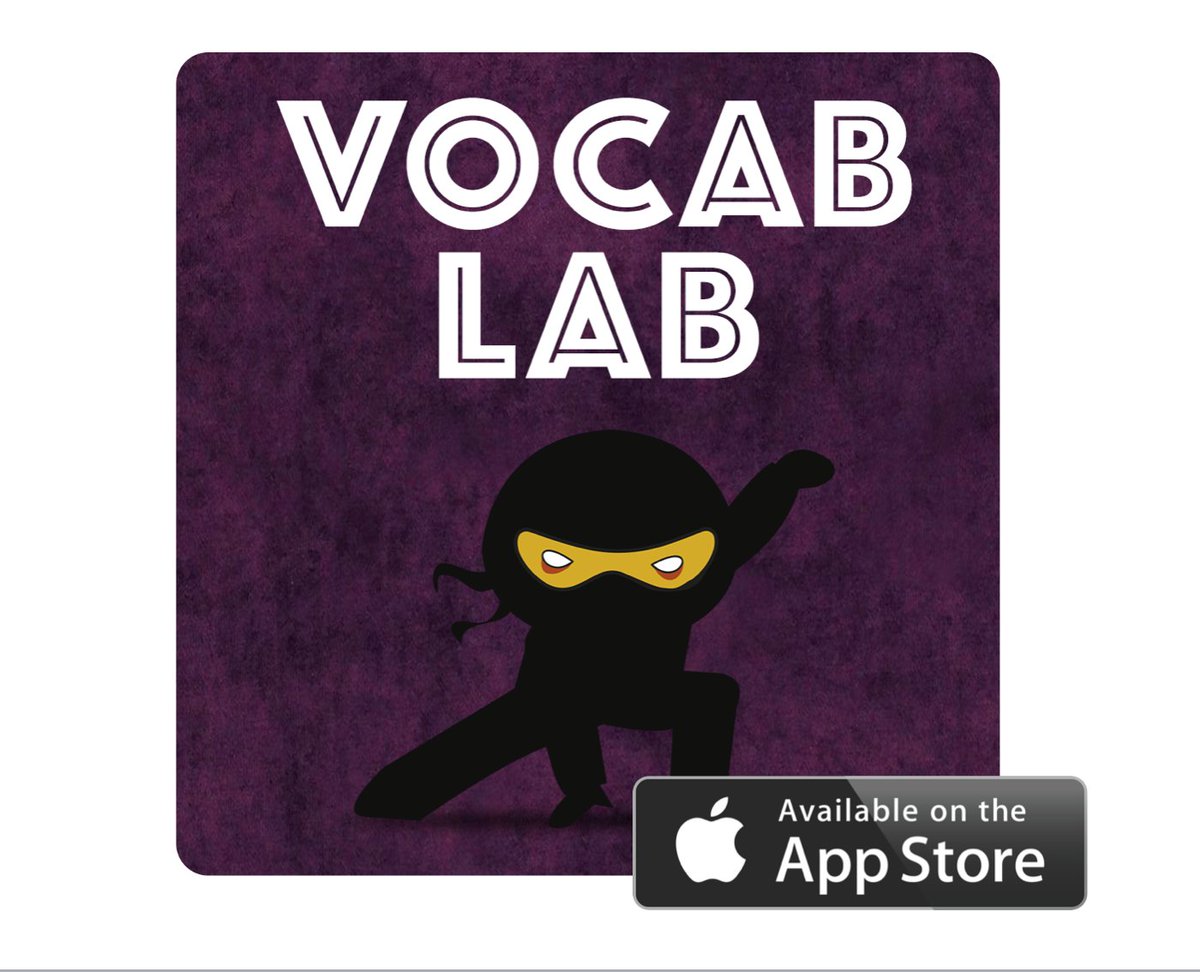 French At home
Get an adult to sign you up to Duolingo- it is free.
Challenge yourself and learn two languages!
Science
What would life be like without liquids?
You can choose how to present your learning-just like we did when we looked at life without solids.
maths at home
I have set some challenges on Doodle for you.
You can also join the Maths Factor for free.
This week, and next, we are joining in with the 14 day Doodle Challenge.
Art and design at home
There are lots of ideas on your Creative Learning Grid and there is the doodle challenge
Draw a Quetzal.
Check with an adult if you are going to look online to find a picture.
PE and Geography
Find a world map and mark all the places Joe Wicks mentions in his youtube workout.
Then find out what those places are like.
Plan a workout for your family and friends. You might be able to use Zoom to connect with friends and share workouts.
Warm up
10, 30 second bursts of exercise with 30 seconds rest between
2 minute rest
Repeat
Cool down.
music at home
Join in and sing our favourite songs with 'Out of the Ark'.
Listen to some Central American Music. How does it make you feel?
Can you make up some lyrics ?
Reading
Please ensure that you read and discuss your child's reading book with them as much as possible, using the reading fans, to reinforce and practice the guided reading activities that take place in school.
Lastly, if you have any queries relating to your child or any of the information above, throughout the term, please do not hesitate to contact me.
Thank you, as always, for your continued support.
Times Tables
Times tables continue to be a very difficult area for children of this age. We chant the tables, sing songs and do activities relating to times tables regularly in class. By the end of Year 3, children need to know 2, 3, 4, 5, 6, 10 times tables. By the end of Year 4 this extends to include all of the tables. If they do not know all of their times tables by this time, they will not be at age-related expectations.
The children should practise their tables at home regularly and I will send times table/number bond/quick addition and subtraction sheets home regularly to further support.